"

Preferred Development is a Chicago-based commercial real estate development and consulting company.

"

Preferred Development and Preferred Realty Advisors were originally formed in 1993 to pursue single tenant turn-key retail development opportunity and is now one of the most sophisticated developers and owners of commercial properties across the Midwest.

Since it's inception, Preferred Realty Advisors have been a tenant-driven organization working with some of America's most respected retailers, including, Starbucks, Bank of America, Jiffy Lube, Sherwin Williams, Applebee's, Aldi, BP and Walgreens. In fact, since the mid-1990s, Preferred has assisted Walgreens Company in their expansion throughout the Midwest and Arizona; most of which required difficult assemblages involving multiple property owners, environmental issues, changes in zoning status and management of general contractors. To date, Preferred has completed development projects totaling more than $600,000,000 of investment-grade real estate. In addition to this, Preferred has sold over $1 billion worth of net leased properties to both 1031 Exchange clients and trust officers. Preferred has also developed 46 freestanding Walgreens throughout the country.

We encourage you to learn more about how Preferred Development and Preferred Realty Advisors can identify ideal sites, provide ground-up development, and lease space in some of the most desirable markets throughout the country.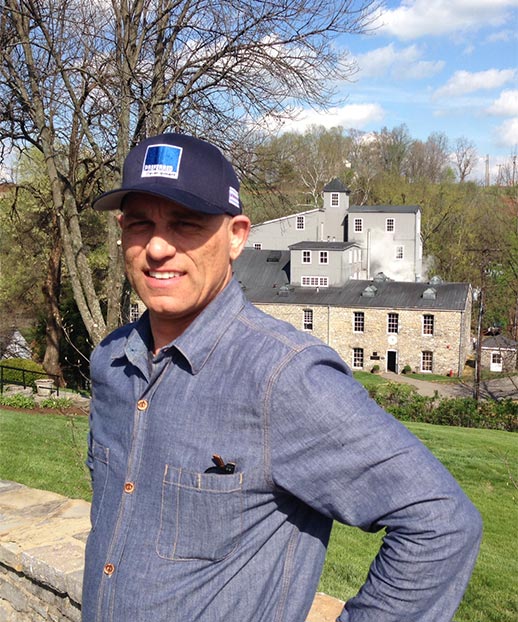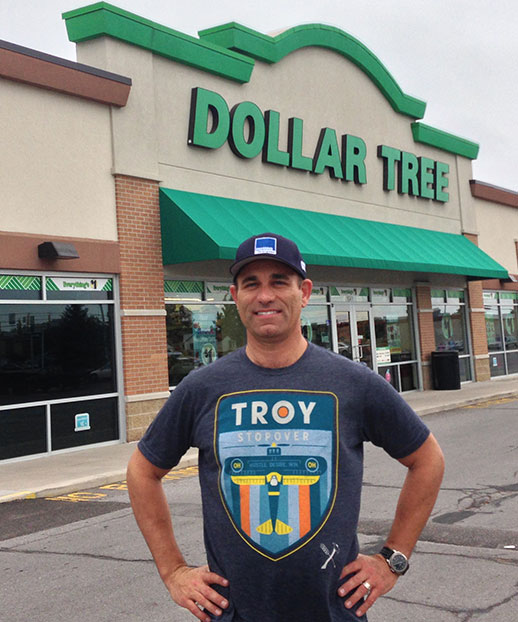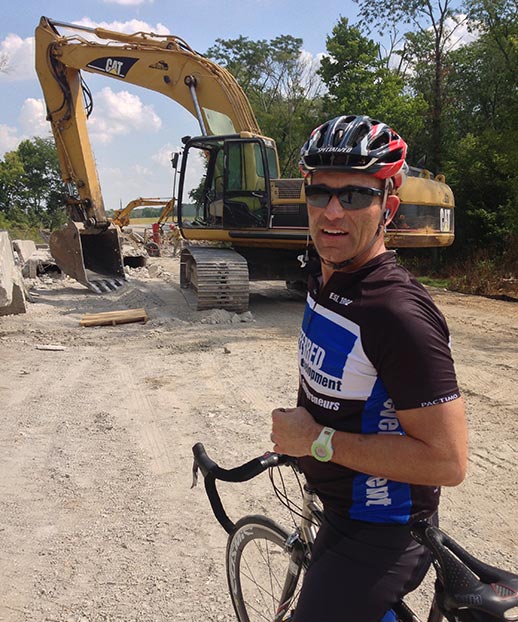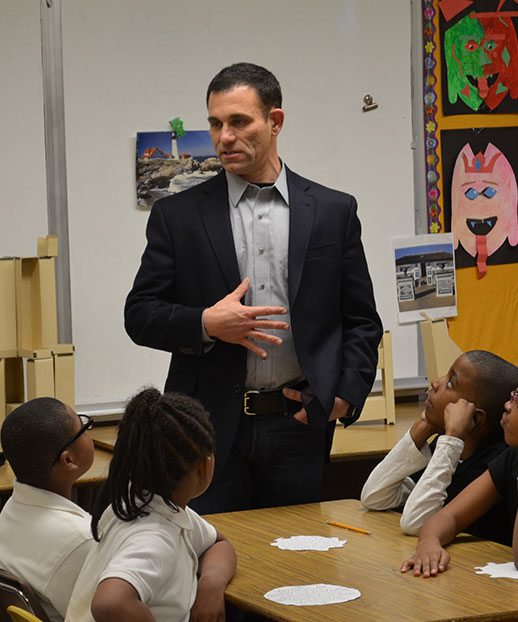 Walgreens
Since 1986, Evan has developed over 46 freestanding triple net leased Walgreens throughout the midwest. In addition, he has acted as both consultant and broker for the sale of 82 Walgreens to 1031 Exchange clients, syndicators, individuals, and family offices.
View Projects
GSA & State Agencies
Over the past several years, Evan Oliff has played a national role as principle, general partner,advisor and broker to an array of GSA & State Agency leased assets, including properties directly occupied by the DEA, DHS, FBI, NARA, ICE among other agencies. He is currently working with several State Agencies on performing build to suit facilities
View Projects
Commercial
Preferred Development has been associated with free-standing, in-line, and mixed use urban properties that contain both high-end apartments and office space. We provide a superior level of management and tenant satisfaction due to our philosophy the best occupant is the tenant that you already have.
View Projects
The Team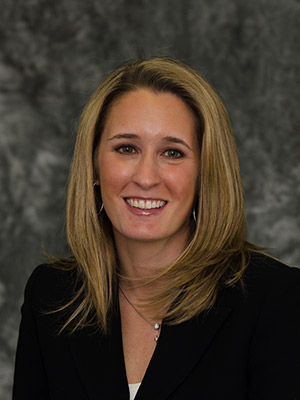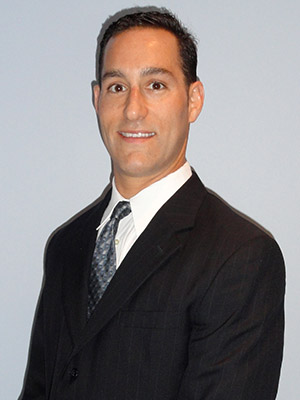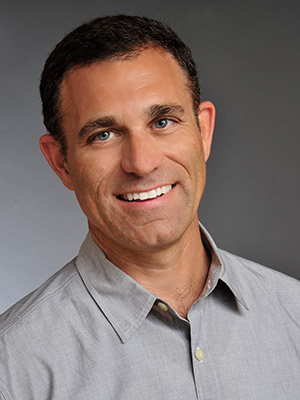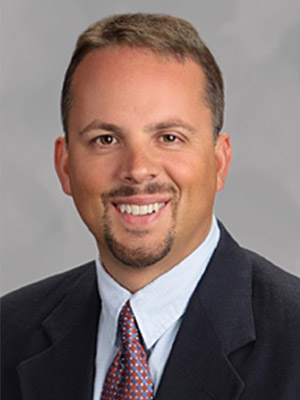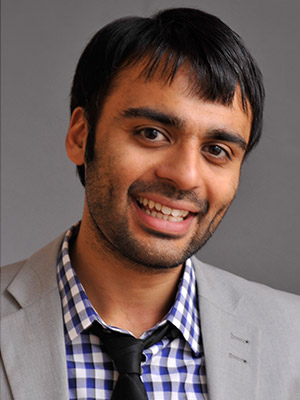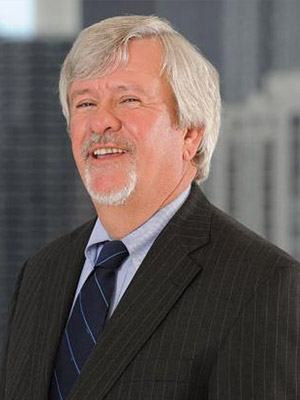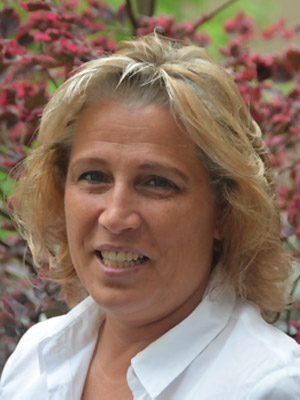 "

Hi, I'm Joey. Legal Expert.

"

Joey is a founding partner of Fisher Cohen Waldman Shapiro, LLP. Joey has a broad-based transactional practice concentrating within the areas of real estate, secured lending, banking, mergers and acquisitions and leasing. Joey has spent considerable period of time during recent years on loan workouts with experience representing both banks and debtors. Joey previously served as in-house counsel to S-K Partners, Ltd. Joey provides legal advice and consulting on all areas of economic rural and urban property developing, including, general real estate, loan workouts, business transactions, secured lending, and banking. Bar Admissions: Illinois, 1999 Education: University of Iowa, B.A. Political Science (1996), DePaul University College of Law, J.D. (1999)
"

Hi, I'm Reed. Commercial Insurance Expert.

"

Reed brings over 25 years of experience in commercial insurance to each of his clients. His team has over 50 years of combined experience working with businesses to properly meet insurance requirements and more importantly, purchase appropriate protection for their assets. Reed and his team at Lamb, Little Insurance offer each client access to over 25 standard lines carriers who are all "A" rated by A.M. Best. More importantly, Reed's access to the agency offers each of his clients a unique opportunity to centralize all their insurance requirements with one company. Lamb, Little Insurance offers property & casualty for business and home, auto, life, and health for personal.
"

Hi, I'm David. Real Estate Professional.

"

David Ariola founded Chicago Realty Company in 2004 to develop the built environment of tomorrow. David's recent projects include a new, $30M mixed-use facility with public and private financing for the Chicago Christian Industrial League, managing the branch bank development program for MB Financial Bank, office tenant representation assignments and several other projects for not-for-profits such as Mercy Lakefront Housing, The Community Builders and the Institute for Woman Today. Before founding Chicago Realty, David worked for U.S. Equities Realty, a Chicago based full-service real estate services firm. As corporate Vice President of Development and Director of Strategic Planning, David managed the New Business Development Team and strategy development and implementation for multiple business groups. David worked on a variety of real estate assignments, including tenant representation for office tenants, financing, retail leasing, commercial land sales and strategic real estate consulting for municipal, non-profit and corporate clients.
"

Hi, I'm Evan. President of Preferred Development.

"

For the past 29 years, Evan Oliff has been involved in nearly every aspect of commercial real estate. Currently, Evan is President of Preferred Development, focusing much of his efforts in investment acquisitions, of retail, industrial, government properties and build-to-suit opportunities throughout the country. Wanting to expand the sales business into a turn-key country. development company, in 1997 Evan partnered with a fellow retailer developer and started preferreddevelopment.com, focusing on single tenant retail properties. This led to a strong relationship as a preferred developer for Walgreens as well as work with clients such as Bank of America, Levi's, Five Guys Burger and Jiffy Lube. Since 1997 Evan has developed over 46 Walgreen stores within northern Indiana, Illinois, Michigan, Ohio and Arizona.
"

Hi, I'm Jason. Real Estate Attorney.

"

Jason is a partner with Sanders Pianowski, LLP. Jason is licensed to practice law in both Indiana and Michigan and is primarily focused on commercial and residential real estate transactions. He also brings significant experience in the areas of zoning and land use, business law, mergers and acquisitions. Jason is licensed to practice law in Indiana and Michigan and also before the United States District Courts, Northern and Southern Districts. Jason is also a member of the Indiana State Bar Association, the Michigan State Bar Association, and the Elkhart City Bar Association (Secretary, 1998).Jason provides specific expertise and consulting around all aspects of rural and urban property development. He has been integrally involved in the acquisition and transactional side of Evan's Walgreens developments throughout the state of Indiana. Bar Admissions: Illinois, 1999 Education: Indiana University (1994); Indiana University J.D. (1997);
"

Hi, I'm Aalap. Marketing Consultant.

"

Aalap Shah is an entrepreneur with experience in creating engaging and viral marketing campaigns and strategies for businesses to drive traffic and revenue to their online and physical sales channels. Throughout his career, he has launched, developed, and sold successful businesses in the online, retail, and service sectors. With his background in entrepreneurship and start-ups, Aalap knows what it takes to successfully market and succeed in today's online world. Aalap holds a bachelor's degree in e-commerce technology and accounting from DePaul University.
"

Hi, I'm Mark. Real Estate Attorney.

"

Mark Lenz represents clients in real estate and finance matters, with a particular focus on transactions involving public sector financing, tax credits and grants. Mark brings a unique perspective to his work, having served 18 years in the Corporation Counsel's office of the City of Chicago and working on numerous public-private development initiatives and programs in that role. He has assisted Preferred in numerous TIF projects.
"

Hi, I'm Dawn. Comptroller.

"

Dawn is the comptroller for Preferred Development and its related entities. She has worked with Preferred Development for over 20 years. She also assist numerous other entrepreneurial firms throughout the country since 1993. She enjoys working with the entire Preferred team due to its passion for the business and creative mindset.
Contact Us
Meet the Team
Recommendations
"

We at T&W have and continue to very much enjoy our working relationship with Evan and Preferred Development. Evan takes a common sense "hands on" approach in his decision making and project involvement, which helps expedite progress.

Dale Riley

T&W Corp

General Contractor
"

With his leadership, the company has grown and diversified their portfolio to consistently take advantage of current market opportunities. Today, they are a nimble leader with valuable partners in several real estate developments.

Yvonne A. Jones

McCaffery Interests, Inc.

Vice President
"

Evan is a leader in his field, one of the most creative real estate professionals I've worked with in my 30 year career. He's an expert in retail renovation and development of single tenant triple net leased properties. I've truly enjoyed the working relationship we've had over the past 10 years working on deals in the midwest.

Stan Phillips

NAI Harding Dahm

Executive Vice President
Client Testimonials
Jeff

Ridgestone Bank

Vice President
John Schultz

Decatur, IN

Mayor
Paul Wilson

Art & Science Hair Studio

Owner
Contact Us